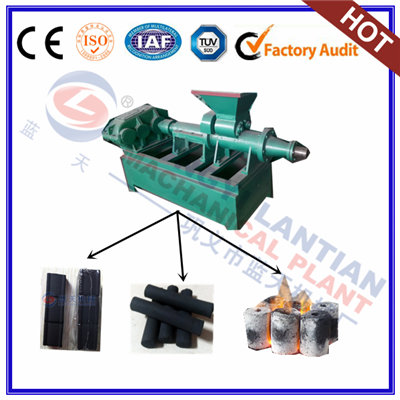 Due to the shortage of traditional mineral resources, the current biomass fuel is becoming more and more popular with users.In recent years, the competition in the charcoal briquette extruder machine industry has become increasingly fierce. More and more charcoal makers have integrated the pace of mergers and acquisitions. After the integration of outstanding corporate capitals, they continue to operate and develop. The competition in the future is the battle for services, the competition for capital markets, and the competition for talents. , Who gets good talent, who gets good business resources, who will win the victory of this war.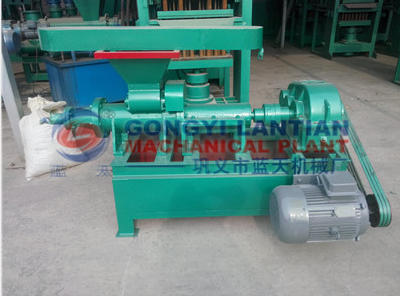 At home and abroad are the same, customers only like to buy high-quality products like quality services, to maintain the competitiveness of
charcoal making machine
companies, we must learn the idea and concept of total quality management, establish long-term development goals of the company, with a clear Vision and organizational strategy to achieve this goal, to improve products and services as a permanent goal, put an end to the appearance of inferior products, take a positive attitude to establish corporate beliefs, reliable services can reduce costs, delayed services or mistakes will increase costs . To prevent the occurrence of defective products, the production costs of waste products or defective products will naturally decline, production efficiency will increase, customer satisfaction and loyalty will increase, and profits will increase. If the quality of the charcoal machine products reaches the customer's hands, the tangible or intangible loss will be greater, which means that the cost will be higher.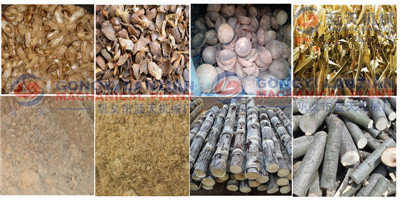 With the continuous deepening of the national energy conservation and consumption reduction policy and energy saving and emission reduction policies, charcoal briquette extruder machine companies will be strongly supported and will begin to develop rural markets. Industry competition continues to escalate. As an excellent charcoal machine company, it is bound to make efforts in customer service to ensure market share. Enterprises should be more standardized and more in place in service. The continuous development of the society puts forward higher requirements for the charcoal machine enterprises, and the competitiveness is constantly increasing. Enterprises need to continuously develop and make breakthroughs in the market of charcoal machine equipment and obtain more shares in the original market. The future must have a good plan.