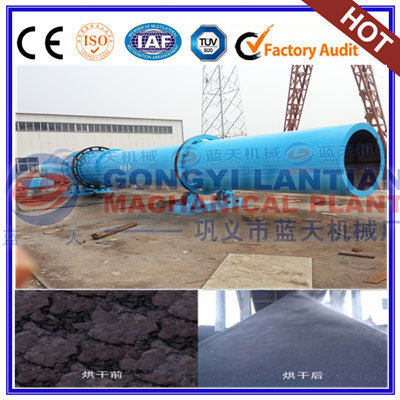 1.Description of Coal peat rotary dryer
Coal peat rotary dryer is based on the working principle of rotary drum or rotary drum dryer equipment, mining equipment manufacturers to produce a very mature drying and drying equipment, suitable for drying the coal industry Slime, sludge, metal and non-metallic minerals, heavy, floating concentrate and the clay industry and other industries. It is characterized by high productivity, easy to operate. The cylinder is horizontal rotary cylinder, its internal welding from the front to the rear staggered arrangement of different types of copy board, slime dryer dryer body according to the needs of different users, the internal design can be equipped with the use of refractory insulation, Feed side to prevent the material with a door ring and spiral copy board. With a reasonable structure, well-produced, high output, low energy consumption, easy operation and so on. In addition, the boiler can be used as slime dryer dryer heat source, the successful launch of the use of boiler exhaust dryer. So that no investment in heating, no cost with the heat, the real energy-saving drying, the real energy saving and environmental protection.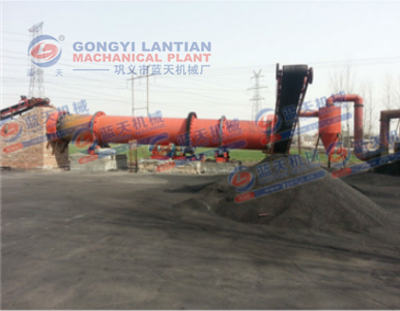 2.Range of application for Coal peat rotary dryer
1-The coal industry slime, raw coal, flotation concentrate, mixed clean coal and other materials drying;
2- The construction industry blast furnace slag, clay, limestone, sand, quartz stone and other materials dry;
3-Mineral processing industry, a variety of metal concentrates, slag, tailings and other materials dry;
4-The chemical industry, non-heat-sensitive materials, drying.
3.Parameters for Coal peat rotary dryer

4.Load for Coal peat rotary dryer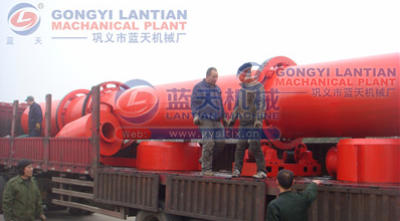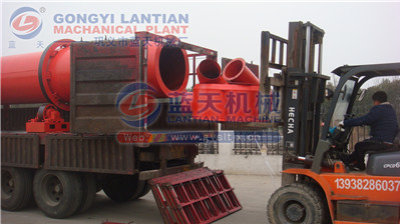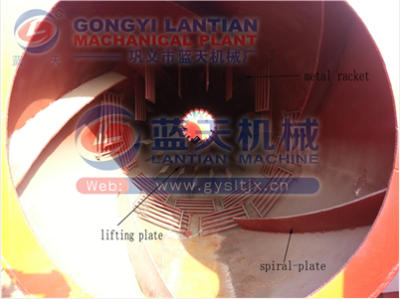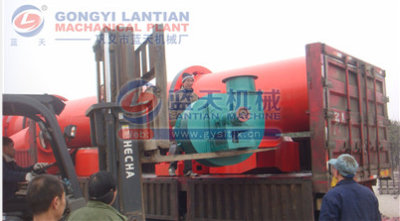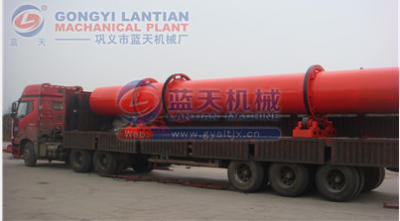 5.Test machine in factory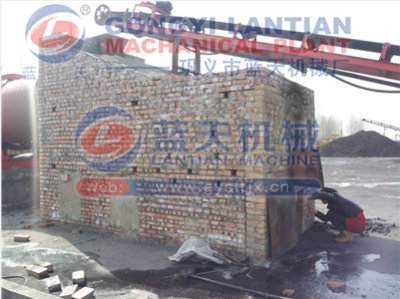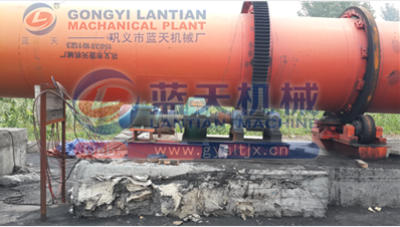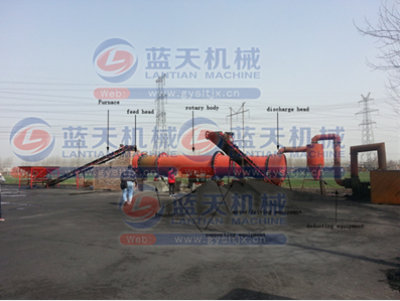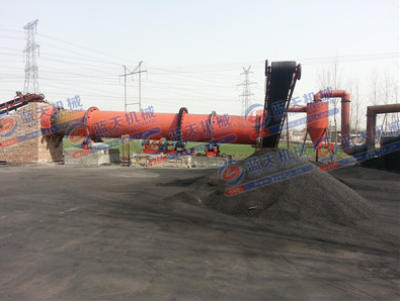 6.Swift paper from different customer
After we sighed PI with customer, we will get 30% deposit,then we ready all the machine , after3-7 working days, machine will be finished, customer pay the left 70% money, once we get the bank swift, will contact shipper agent, load machine at once.
-Payment term: TT, West Union, L/C
-Price term:EXW ,FOB,CIF,DDU,DDP
-Delivery time:3-7Working days after getting deposit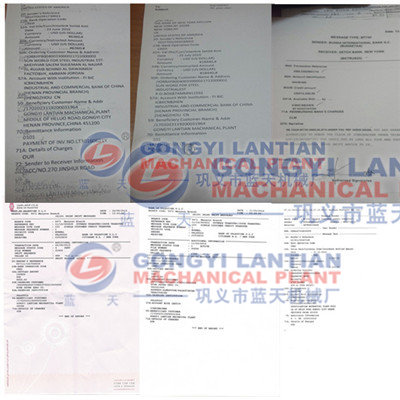 7.Company information
Gongyi Lantian Machanical Plant was built at 80s, has more than 30 years manufacturer experience. We are Professional committed to the type of coal /Charcoal briquettes equipment, Hydraulic press machine ,Coal/hookah briquettes machine ,Ball press machine ,Drying equipment, Biomass extrude machine ,Crusher equipment,Carbonized equipment.All the machine has certification. Such as CE, ISO,CO, Form E,We are factory, has import and export rights,can export machine directly,no need trade company ,any question about machine quality and shipping problem, you can chat with us,all the sales understand English.