The dustless dustless charcoal machine equipment is developing rapidly on the market,Why is this industry going so fast? The reason is simple - environmental protection.As we all know, the rapid development of heavy industry has intensified the pace of environmental pollution. The haze is always accompanied by us, and it also has a great impact on our physical health. Now the idea of ​​green, dust-free, low energy consumption and recycling is deeply rooted in people's minds. In order to respond to the national policy, environmental protection and clean operations are now charcoal. The top priority of the development of construction machinery industry.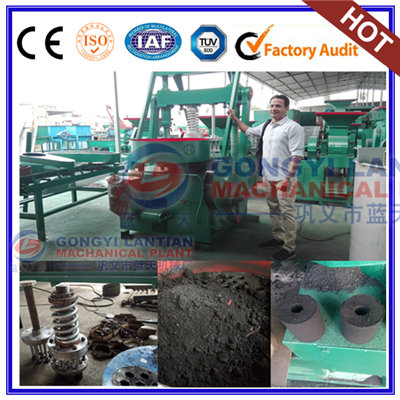 Lantian's new environmental protection dustless charcoal machine equipment adopts a new environmental cleaning and dust removal system to ensure that it does not pollute the production environment, but also protects the health of mechanical users. The new environmentally friendly dustless charcoal machine equipment is mainly based on environmental protection, dust-free and cost-effective. The materials it needs are sawdust, branches, bamboo shavings, nut shells and other wastes, which have helped us to protect the environment.
Lantian Machinery Plant has always been committed to innovation and production of new dustless charcoal machines equipment .To create a comfortable and healthy production environment for users, high quality is our eternal pursuit.The customer is supreme, we can customize according to the customer's special needs!